Well, since I am retired, I have a good deal more time to think about things without my attention drifting to what I have to have done to be prepared for work tomorrow.   Perhaps I'll just use this page for sharing my recent thoughts on a variety of subjects.
The immensity of our Universe (Hubble Ultra Deep Field image)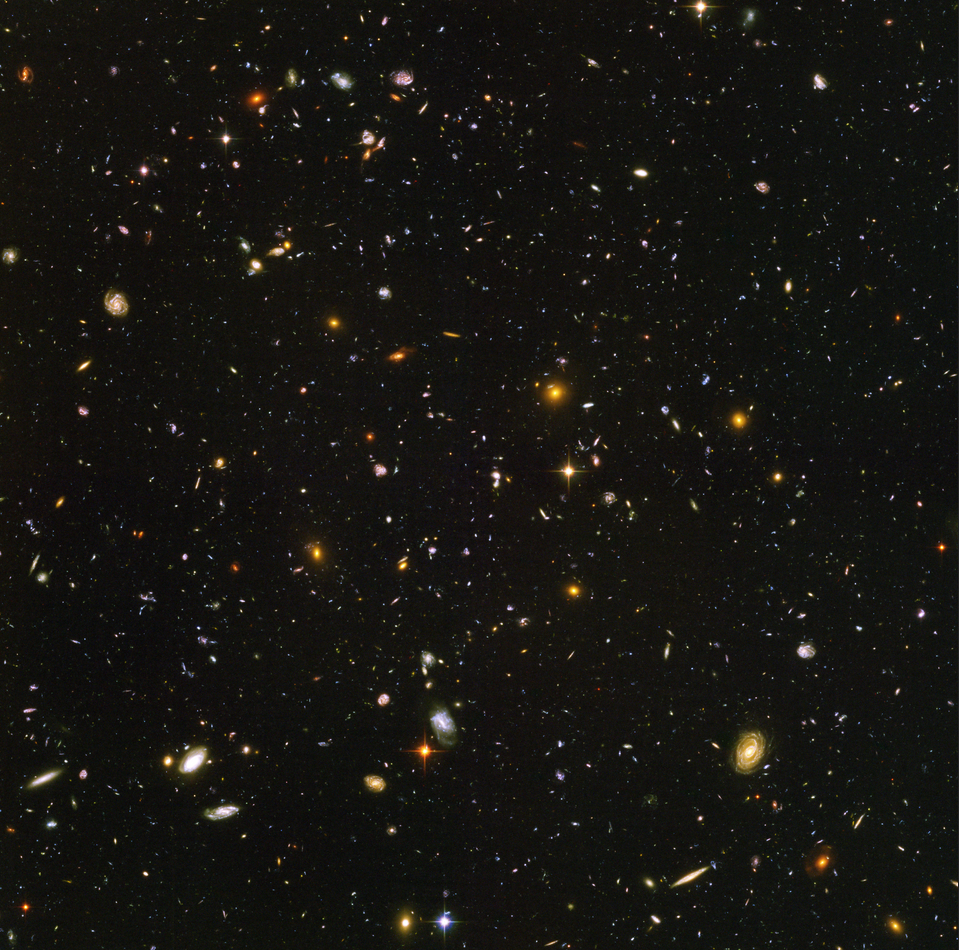 As you may have noticed, our site has a page dedicated to Astronomy.  I find it fascinating to observe faint and far away galaxies and stars.  But how big really is our Universe home?  Scientists have come up with answer which if true is almost beyond the human mind to grasp.  Current thought places the size of the observable universe at about 93 billion light years across!
Above is an updated Hubble deep field image.  Look at it carefully, because this picture represents one 24-millionth of the entire sky we can see from Earth!  There are more than 10,000 galaxies in this image.  Let that sink in for a moment, and it only accounts for one 24-millionth of our visible Universe! It's beautiful too.
It is one of the reasons of when I observe the Whirlpool Galaxy, I sit fascinated knowing that the photons which allowed me to see it, have been traveling in free space for about 25 million years, some of that image I am seeing may no longer even exist, stars going Nova mean that a few in that image are gone.  But we won't know for millions of years!  Here is an image of the Whirlpool Galaxy, also known as M51.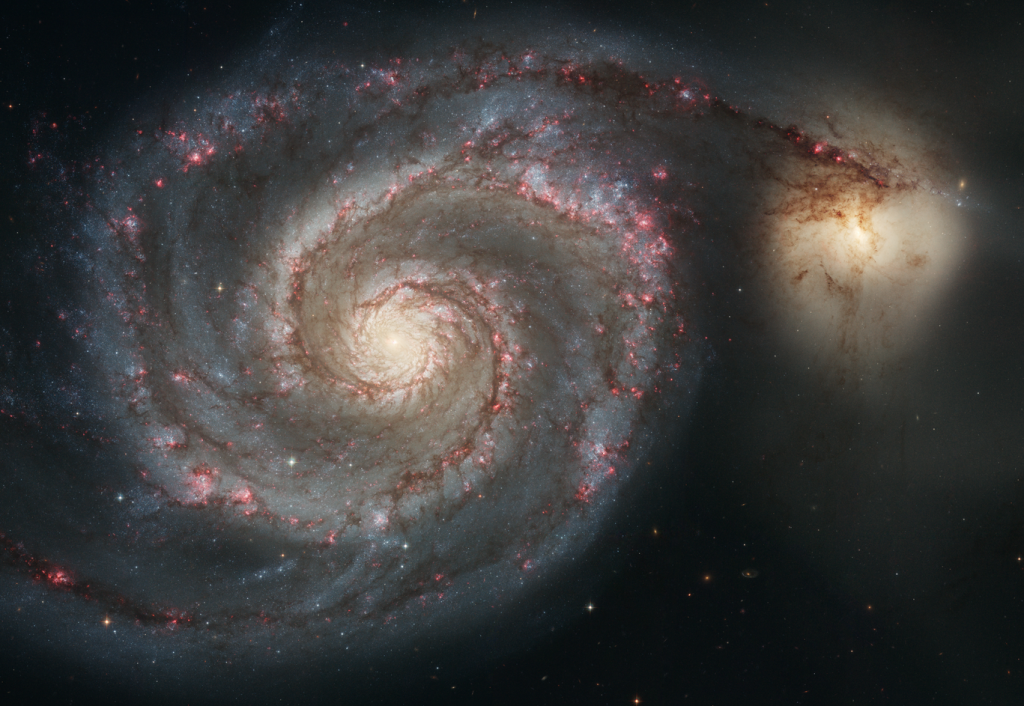 That said, there are billions of stars in many Galaxies, and billions of Galaxies.  We live in a very large Universe, and I am filled with awe everytime I consider the size of it.  If you have ever considered these things, feel free to leave a comment below, I'll enjoy hearing from you, though I suspect only my friends and families will ever discover my little Web site.  Your comment won't be available immediately, there are some who would post porn or other nonsense here, so I read and approve each to keep that from happening.  Click for more Hubble Images
Regards!